Sleepys Mattress
A Popular Place to Buy Discount Mattresses
When looking for anything regarding beds, Sleepys mattress stores really have just about everything covered. They are very likely one of the largest distributors of name brand mattresses, furniture and bedding in the entire United States.
Sleepys has a total of 700 stores in 12 states, all east of the Mississippi. Their informative Internet site, however, makes it easy for anyone in any of the remaining 38 states to take advantage of their purchasing power and deep discounts. Sleepys claims that it delivers over 3,000 mattresses every day, which means many well-rested customers!

Pick Your Brand
Sleepys mattress store is primarily known for its wide selection of mattress brands. This company has been selling mattress sets for more than 52 years and has responded to the growing customer demand for a big selection and low price. They offer the following brands:
Sealy/Posturepedic


Serta


Simmons


King Koil


Stearns and Foster


Corsica Bedding


Dormia


International Bedding Group


Laura Ashley


Sleep to Live


W-Hotels


And their own name brand - Sleepy's Direct
The Sleepys web page lets consumers peruse mattresses according to brand, giving more detail with a click of the mouse.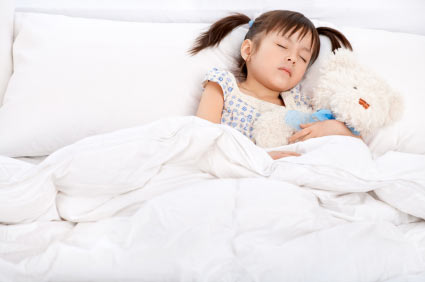 Pick Your Price
Another nice feature at the Sleepys mattress website is the ability to list available mattresses by price. This comes in handy for those who aren't sure what brand of mattress they're looking for, but have a general budget to follow.
There are five price ranges from which to choose:
$119.99 - $419.99


$420.00 - $739.99


$740.00 - $1,099.99


$1,100 - $1,799.00


$1,799.01 to $6,299.00
Pick By Popularity and Quality
Sleepys mattress company has taken notice of the social networking of Facebook and Twitter where it also advertises. Customer reviews carry a lot of weight with today's consumers and Sleepys includes customer ratings right up there with price.
Feedback from those who have actually bought a mattress from Sleepys is just about as good as asking your friends how they like their mattress. The Popularity and Quality selections give customers an even wider range of "friends" to query.
Test Drive a Sleepys Mattress and Get Advice
Nothing beats lying on a mattress to find out if it suits you. Sleepys "Sleep Centers" stock a wide variety of mattresses where consumers can "test drive" mattresses to their heart's content.
This category on their Internet website offers more than just where and what to buy. Here you'll find links to "Sleep Newsletters", "10 Tips for a Good Night's Sleep", how to take care for and make your new mattress last longer, tips for mattress shopping and more.
Sleepys can help you pick out just the right mattress via its BodyDiagnostic program found at any Sleepys store.
Sleepys Price Policy
Sleepys price guarantee promises customers that their mattresses are 20% less than that of any other mattress store on brands ComforPedic, Stearns and Foster, Tempur-Pedic, TrueForm, NxG and Sleep to Live.
This guarantee extends to purchases via the Internet and telephone. This doesn't apply to special purchases, exchanges, closeouts, floor samples, one-of-a-kind items, warranties or discontinued items, so read the fine print. The guarantee promises this 20% discount or your Sleepys mattress is free!
Sleepys Exchange Policy
Sleepys helps puts its customers at ease by giving them up to 21 days to exchange their mattress if they're not happy with their purchase. This is a nice option as there's nothing worse than the sinking feeling that you've spent a considerable amount of money on the wrong mattress. If you contact Sleepys within 21 days from delivery, they will let you replace your purchase with another mattress that's the same price.
If the one you'd rather have is more, you'll pay the difference. There are exchange fees and possibly additional fees for delivery, so read that policy carefully before making your purchase.
Dress Your Bed
Bedding can be pretty expensive, but is just as important as the right mattress. Sleepys sells a wide variety of sheets, pillows, mattress pads, comforters and even futon covers.
All items are discounted and often you'll find that shipping is free. Bedding comes in all sizes and materials and you can search by price range and customer feedback here as well.
Furniture and More
Sleepys carries bedding furniture such as head and footboards, futons, adjustable beds, frames, daybeds and folding beds. Buy a daybed or head/footboard and you'll receive a free comforter!

Be Entertained
For sheer entertainment, check out Sleepys Media on their website to watch some very clever, funny and compelling Sleepy's commercials. I always appreciate a good laugh!! These quick video clips average approximately 30 seconds and worth the diversion. You'll smile and hum along with Animal Dream, Dream-Dream-Dream and laugh at Boing Boy, Afternoon Nap and Sleep to Live.

Consider Financing Options
For those who have or apply for a Sleepys charge card, Sleepys sometimes runs "No Interest" specials. Just buy from Sleepys between the specified sales times, and Sleeps will defer interest for up to 24 months, depending on how much you've spent.
Those $1,999.00 purchases have up to 24 months to pay, while a $999 .00 purchase get 12 months and a $399.00 purchase can defer interest for six months. Late payments mean interest is payable for the entire time period, so don't be late!
Tell a Story and Win a Prize
Sleepys mattress company encourages community through its stories section featuring Mother's Day Stories and its current Sleep Away contest. Those who recall the fun of their first sleep away camp can stretch their creating writing muscles and win a $500.00 Visa gift card.

Customer Service
There are many ways to contact the company for help or questions. You can call them directly weekdays from 9:00am to 6:00pm, or send an email for a reply within two working days. Sleepys website also has a Live Chat feature, which is a popular alternative and an easy way to get a quick answer.

More than a Sleep Store
Sleepys has a history of community involvement through its involvement in charitable organization and sponsorship. The "About Us" section gives details about Sleepys involvement in Toys for Tots, Volunteer Firefighters, the 2008 Strides Against Breast Cancer and additional discounts for adults over age 50.
Sleepys also made contributions to the American Cancer Society through donation of all proceeds from their "Incredible Hulk" comic book, published in 2008.
Have you purchased from Sleepys? Let us know your opinion on their mattress and bedding ranges and also their customer service.
Sleepys Mattress Reviews
Do you have a Sleepys Mattress? How do you like it?
What Other Visitors Have Said
Click below to see contributions from other visitors to this page...

Sleep To Live Not rated yet
I'm sure by now, everyone has realized that NO OTHER COMPANY but SLEEPY'S sells those! A little suspect?? It is... My wife and I, spent over $2K on a …